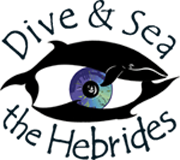 Choose Charter on Elena C licensed for 12 | DIY DiveSkye is cool too | 40 years local dive experience | unrivalled local knowledge | leaving the hassle and running around to us | we understand your in-water diving needs | we appreciate the little things that make a confident and enjoyable dive experience | a reputation for getting things done | launching and moorings at the dive centre + 16 local jetties
PLANNING FOR YOUR EXPEDITION
Dive confidently, there is NEVER any pressure to dive. The skipper will advise you of the dive conditions, but ultimately the choice to dive or not, lies with the individuals. It is ALWAYS possible to offer a different site with conditions that are in the collective groups 'comfort zone'. It is NEVER an inconvenience or too late to reassess the dive plan.
We aim to be flexible and where possible, within our legal constraints and safety considerations, will tailor the dive programme to your requirements.
CYLINDERS & AIR
There are NO air filling facilities aboard the vessel. Cylinder filling is done ashore by our staff at night from our O2 clean compressor. You require two cylinders aboard each day. It is the diver's responsibility to ensure they are aboard each day!
You can off course configure your gear in the way that best suits you, but we would recommend a single cylinder set with pony back up or small twin cylinder as being adequate for the depth of dives that we do. Twin 12L or twin 15L + pony are more difficult on the dive ladder.
WHAT TO BRING ABOARD
We advise you to assemble your gear ashore and bring only the equipment that you need to dive and some essential spares in a bag. There is plenty of space but it can quickly become disorganised and cluttered. Check out the dive site details to plan ahead.
O2
We can supply O2 to those clubs certificated and equipped to carry out their own nitrox blending with their own charging whip. This must be pre-booked with a minimum of 4 weeks notice. We are happy to discuss and quote for this.
EQUIPMENT HIRE
We do not hire dive kit simply because there is insufficient demand.
GUIDED DIVING
Please note we do not provide guided diving or buddy finding.
CATERING
Endless hot tea and coffee is provided aboard but you do need to bring your lunch. We come ashore for lunch, picnic on a beach, or stay aboard, whatever best suits the dive plan we agree.
AWESOME TOPSIDE WILDLIFE
We regularly enjoy topside sightings of an incredible range of wildlife from puffin and sea eagles to the Hebridean orca pod, a wide variety of cetacean and dolphin. Occasional in water encounters of basking shark and seal play an inspiring part in our summer dive trips. Do not forget your camera, you can be sure that adventures await.