DIVE PLANS ADRIFT then  WHY NOT JOIN AN EXPEDITION?
Watch our SHORT VIDEO to see how these popular trips work.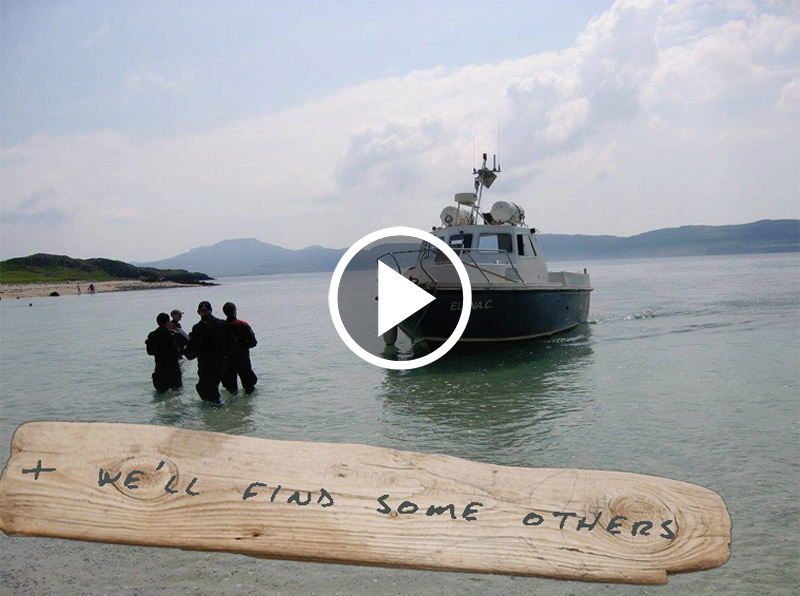 If you don't dive with a club, haven't got the same holidays or simply want to do something different from your regular dive buddies this is your answer!
So what's the deal?
You need to have at least one dive buddy and be able to bring all of your own equipment with you to join these trips. Generally we would recommend this as drysuit diving although at 12-15 degrees (maybe warmer!), good quality wetsuits are absolutely fine if you are used to using them.
You will also need appropriate dive experience in temperate water, and each trip will have an indication of qualification level and number of logged dives required. Dives will be in the 18-30m depth range, a mixture of scenic and wreck diving and will most likely include slack tide dives on tidal sites. Please note we do not offer guided diving at this time.
So,… what diving will we do? The diving will be very scenic, in clear water, with lots of colour and abundant life. The 7 day trip will aim to include all the favourites and the 5 day trips most of them. All trips will give ideal opportunities for serious and 'have a go' photographers alike. We do offer photography speciality trips too.
Trips will be available for 7 or 5 days, possibly 3 days. We will set the diving schedule each day according to the weather, to maximise the diversity of diving available. Prices vary according to the numbers sharing rooms, but we will not ask groups that don't know each other to share a room. It may be possible to join some expeditions as diving only trips which might suit if you plan to bring non-divers too.
2019 Join an Expedition dates will be online before the end of October. To be notified when these become available Sign Up for our newsletter, Like & Follow us on Facebook or twitter. We also have an events page on facebook  where we have also set up a Facebook group to help you get to know each other, meet new buddies and to put a group together.
If you have a group of people, but not enough for a club trip, we may be able to build a 'small group trip', around you, or sometimes we can put two small clubs in touch with each other. It's always best to check with us for availability for your preferred date.
These trips are always a huge success and often mean new worldwide dive buddies made.
Get in touch now for more information.